How to edit my company profile?
Hey Folks,
To setup your company details go to:
Settings>Company Profile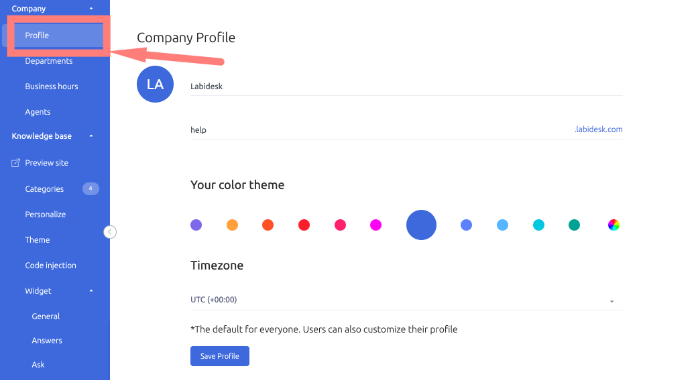 There you can change your company's subdomain;
Change color of the left panel;
Update time zone according to your preferences. This time zone will be used to display time for articles and updates.
Enjoy! 🤗
Is this article helpful?
Articles in this section:
1 articles