How to Install Live Chat Widget onto your website?
Hey Folks,
To install widget to your website go to
Settings>Widget> General
and Copy the Widget Code.
Now go to your website and paste widget code before the end of your body tag in your website HTML page.
*Make sure the live chat widget script display your account ID. If it doesn't, please add url of the website where you are adding the live chat and save new settings.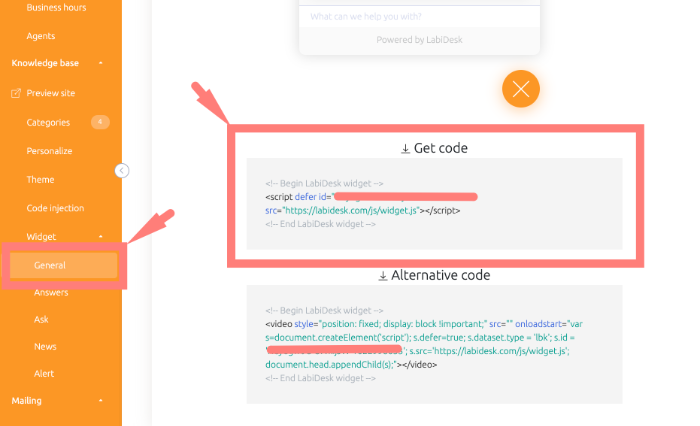 Custom scripts for Wordpress and Shopify are coming up soon.
Enjoy! 🤗
Is this article helpful?
Articles in this section:
2 articles